Digital Control Hydraulic Actuator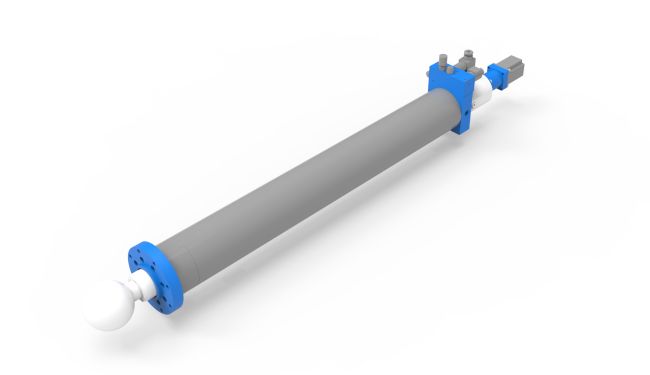 Traditional control methods for hydraulic cylinders, such as using a proportional valve or servo valve, have drawbacks including excessive power consumption, resulting in energy waste and unstable system pressure. Additionally, these methods require extremely clean hydraulic fluid, which reduces the overall stability of the system. Moreover, commonly used analog signals are inefficient in preventing electrical interference.
To overcome these challenges, the SDMC Digital Control Hydraulic Actuator (DCHA) provides a superior alternative. This innovative product utilizes a closed loop, and a step/servo motor with a digital signal. By employing this digital signal, the DCHA efficiently controls the speed and position of a hydraulic cylinder, relying on directly mechanical feedback. As a result, it offers significant advantages such as exceptional precision, a 30% reduction in power loss, decreased requirements for fluid cleanliness, and reduced electrical interference.
The DCHA is ideally suited for high force applications that demand precise and accurate control. It also enables excellent synchronized movement of multiple cylinders together. SDMC specializes in custom designing and manufacturing of Digital Control Hydraulic Actuators to meet specific project requirements. We encourage you to get in touch with us to discuss your specific needs and learn more about the capabilities of the DCHA. Further details about this exceptional product can be found here.