Heavy Hatch Automation System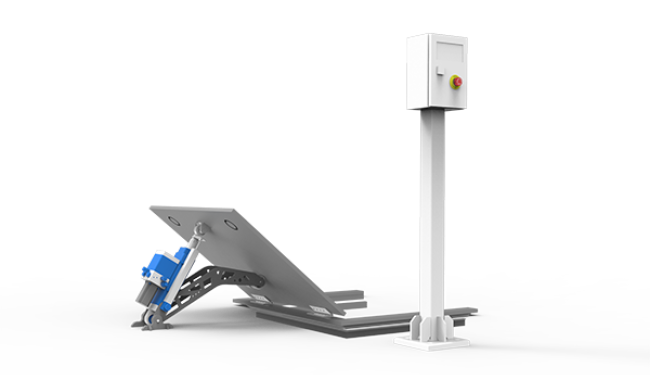 SDMC's Heavy Hatch Automation System can be used in waste treatment plants, wastewater channels, pumping stations, and airport waste treatment plants (when processing waste from international flights). When a septic vehicle containing waste approaches, the Heavy Hatch System will automatically open through a telescopic EHA, accompanied by warning sounds and lights. After dumping waste into the underground receiving hopper, the hatch will close automatically after the vehicle departs. SDMC's Heavy Hatch Automation System eliminates any chance of human contact with hazardous materials and waste.
This system includes: Hatch (or can be connected to a pre-installed hatch), Connection Parts, Hydraulic Cylinder (standard or telescopic), EHA, Control Panel Stand.