PLC Control Panel/Embedded Control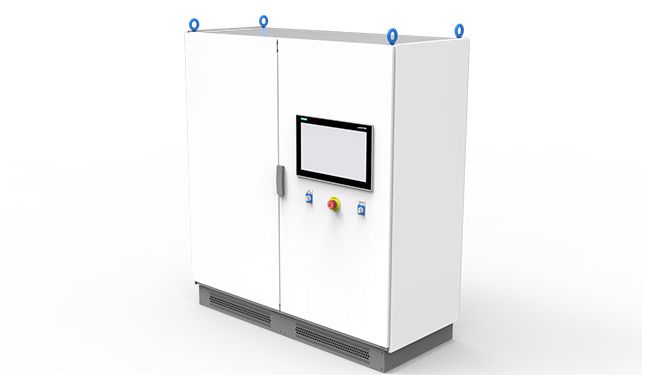 SDMC designs and manufactures control panels with PLC (Programmable Logic Controller) for all equipment and systems produced. PLC Control Panels are encased in either carbon steel or stainless steel and can be mounted on a power pack, wall, or basement. Logic controllers utilized in the production of SDMC control panels include trusted brands such as Siemens, Allen-Bradley, Schneider, etc. PLC Control Panel offer a wide range of customizable features including emergency stop, on/off buttons, indication lights, system status alerts, working hours meter, and bypass switches amongst many others.
SDMC also manufactures Embedded Controllers customized to a customer's connectivity or space requirements. For example, to operate a micro-lifting system, a controller can be designed to receive and send a signal to a converter. This allows for direct control through the use of a small touch screen.
PLC Control Panels and Embedded Controls are custom designed to application specifications - please contact us for details.