Lifting System for Construction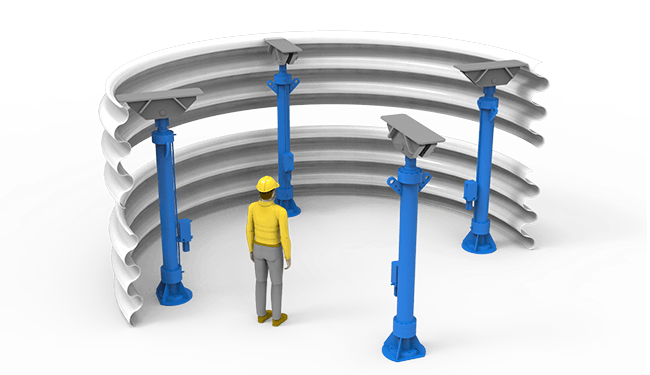 SDMC's Lifting System for Construction can be used during the construction of new buildings, lifting & moving older structures, and joining together large diameter pipes. This system alleviates the need for cumbersome, leaky hydraulic hoses required for power pack connections (which use psi in excess of 3,000), or cranes & lift chains for construction applications. The below application of SDMC Lifting System uses 4 EHA's (each having a 6' stroke and 15 tons of force). All are connected to a central control panel only with power cables, eliminating any separating power packs and cumbersome hoses or tubing. The system employs 4 cylinders that operate in perfect synchronization, facilitated by the embedded linear encoders and controlled by the SDMC panel.
This system includes: Compact Symmetric EHA's, Long Stroke, High-Force Hydraulic Cylinders, Embedded Smart Linear Encoders, Control Panel.