Synchronized Accurate Hydraulic System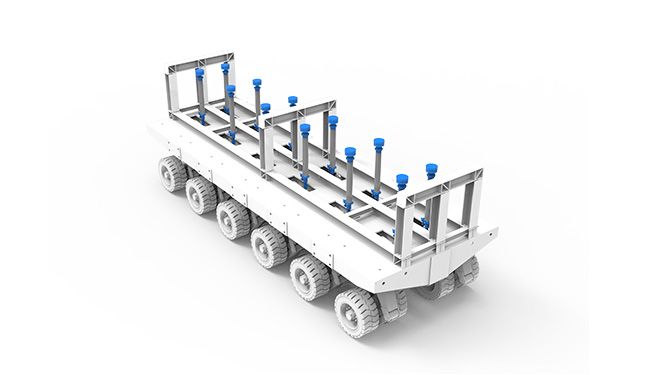 SDMC's Synchronized Hydraulic Cylinder System employs several hydraulic cylinders to achieve highly accurate, synchronized movement. This system is well-suited for applications that require precise lifting of heavy structures in various industries including manufacturing, logistics, construction, metal fabrication presses, and machines involved in cutting, bending, and stamping of metal.
SDMC's Synchronized Hydraulic Cylinder System was implemented at a facility specializing in the production of large-scale equipment. Equipment produced at this production facility exceeded 185' in length. At these lengths (along with the fragile material used in production) it was vital that the lifting system, utilizing multiple hydraulic cylinders, moved in the same position to retain a consistent horizontal level. The SDMC Synchronized Hydraulic Cylinder System provided highly synchronized accuracy required for the production of this customer's heavy equipment products.