Micro Lifting System for Robotics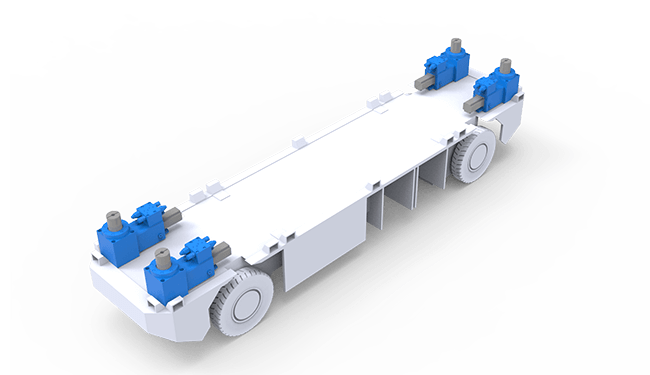 SDMC's Micro Lifting System for Robotics is a highly-integrated, symmetric EHA (Electro Hydraulic Actuator) system that can be applied to a variety of industries including logistics, medical applications, renewable energy systems, and, of course, robotics.
The Micro Lifting System is constructed with a customized symmetric hydraulic cylinder fabricated entirely from an aluminum block. The internal, high-capacity fluid piston pump is coupled with a 48VDC servo motor, matched specifically to a customer's robotic power supply requirements. The motor mounting flange is comparable to a 120VAC or 220VAC servo motor, making it easy to replace resulting in flexible use and maximum productivity. SDMC can also design and manufacture EHA's for robotic applications that are very small in size suited to any customer requirement.