EHA with Accumulator (AC-DA)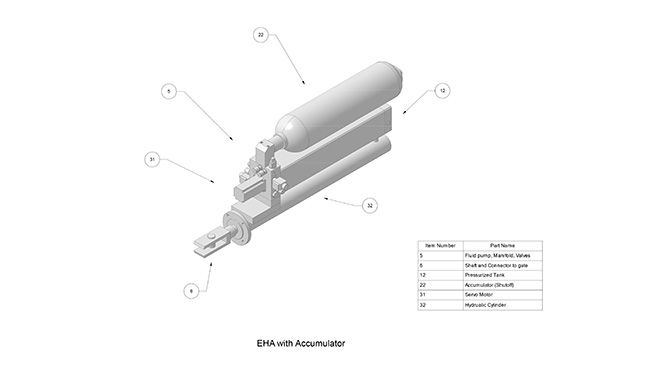 The EHA (Electro Hydraulic Actuator) with Accumulator (Model AC-DA) includes all standard SDMC EHA components with the addition of an accumulator and all required valves & controls. The added accumulator is utilized primarily for emergency shut-off needs. During normal operation, the accumulator is pressurized and on standby. During the instance of a system power loss or malfunction, the accumulator's stored pressure will immediately release ensure the cylinder position is retained and resumes.
This EHA is often used in systems requiring large valves. For example, the SDMC Biosolids/Biomass Silo System utilizes a discharge knife gate valve for wastewater treatment plant applications. If the plant was to suddenly lose power, the knife gate valve will immediately shut off via the EHA with Accumulator ensuring no material will drop unexpectedly to a loading truck.