CSWEA 96th Annual Meeting - May 22-24, 2023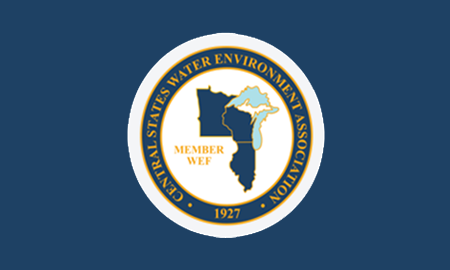 Resource Recovery: A Sustainable Solution for Wastewater Biosolids Management
Did you know that the United States generates over 250 million tons of waste each year? And among that there are 4.5 Million Dry Metric Tons wastewater biosolids. (Data from the EPA - Environmental Protection Agency, year 2021) Unfortunately, a significant portion of this waste ends up not treated, where it takes hundreds of years to decompose. However, there is a better way to manage waste and promote sustainability: resource recovery. In this blog post, we will explore the importance of resource recovery in biosolids management and how SDMC, a leading manufacturer and installer of Electro Hydraulic Actuator (EHA) systems, is at the forefront of this movement.
The Central States Water Environment Association (CSWEA) plays a pivotal role in promoting water quality education and networking among resource recovery professionals in Illinois, Wisconsin, and Minnesota. Their annual meeting, the largest water quality event in the region, serves as a gathering point for industry experts, facility operators, consulting engineers, regulators, and educators.
Highlighting SDMC's Commitment to Innovation:
SDMC is proud to be an active participant in the CSWEA annual meeting, where it showcases its latest systems and products. As a leading manufacturer and installer of EHA Biosolids silo systems, SDMC offers innovative solutions to address the challenges faced by wastewater treatment facilities. By participating in this premier industry event, SDMC reaffirms its commitment to innovation, collaboration, and sustainability.
Resource Recovery: A Key Focus for Wastewater Professionals:
Resource recovery is a transformative process that converts waste into useful materials or energy, reducing the amount of waste that goes to landfills. Wastewater professionals, including facility operators, managers, and consulting engineers, play a vital role in this endeavor. Their goal is to optimize energy efficiency, reduce maintenance costs, improve sludge handling processes, and ensure compliance with environmental regulations.
SDMC's Cutting-Edge Solutions:
At the CSWEA annual meeting, SDMC highlights its latest EHA Biosolids silo systems that contribute to biosolids handling of efficient resource recovery in wastewater treatment facilities. These systems provide precise control over hydraulic movements, enabling improved biosolids receiving, storing and discharging efficiency and reduced downtime. SDMC's booth at the event offers attendees the opportunity to experience live demonstrations of their EHA systems, explore their product line, and gain insights into the benefits of these solutions.
SDMC: A Leader In Resource Recovery:
Resource recovery is the key to transforming wastewater management into a sustainable process. SDMC's active participation in the CSWEA annual meeting demonstrates their commitment to innovation and collaboration within the industry. By providing cutting-edge EHA systems, biosolid and biomass silo systems, and other material handling systems, SDMC empowers wastewater professionals to achieve greater efficiency, reduce maintenance costs, and drive sustainable resource recovery. Let us help you get in line with the resource recovery movement, and be a part of the solution for a greener future!