Standard Double Acting EHA (DA)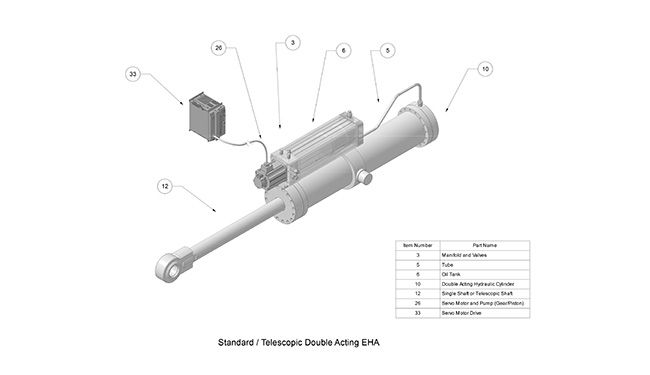 SDMC's Double Acting EHA (Electro Hydraulic Actuator) is available in standard or telescopic configurations. These effective products allow hydraulic shafts to be controlled by frequency & single phase input, through I/O (input/output), or BUS (Modbus, EtherCAT, RTEX) to activate the internal function of a servo. Shaft extension and retraction are regulated by servo motor rotation direction with the maximum force configured by two pressure release valves customized to application requirements.
SDMC's Standard Double Acting EHA include: Servo Motor, Oil Pump (gear or piston), Manifold, Valves, Pressurized Oil Tank, Hydraulic Cylinder (standard or telescopic), Sensor (magnetic or smart).