Super Compact Symmetric EHA (S-DA)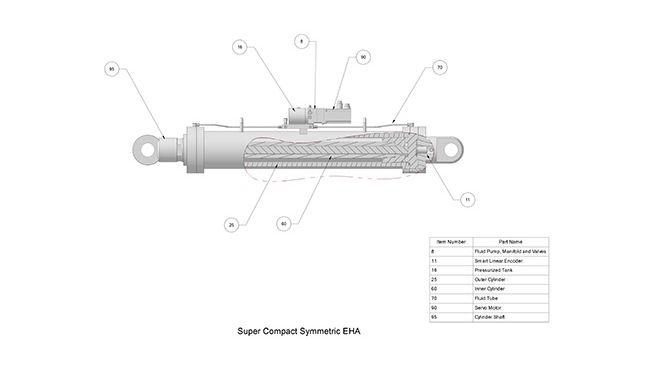 Unlike a Standard EHA (Electro Hydraulic Actuator), the SDMC Super Compact Symmetric EHA (Model S-DA) makes use of a symmetric hydraulic cylinder. The hydraulic actuator maintains a set level of fluid volume as it moves through the stroke length, regardless of extension or retraction. This innovative design greatly reduces the size of the oil tank, resulting in a streamlined, compact EHA. This product can be custom designed for small robotic applications, or increased to a larger size while maintaining a small drive for ease of setup and control.
SDMC's Super Compact Symmetric EHA includes: Servo Motor, Oil Pump (gear or piston), Manifold, Valves, Pressurized Oil Tank, Symmetric Hydraulic Cylinder, Smart Sensor.